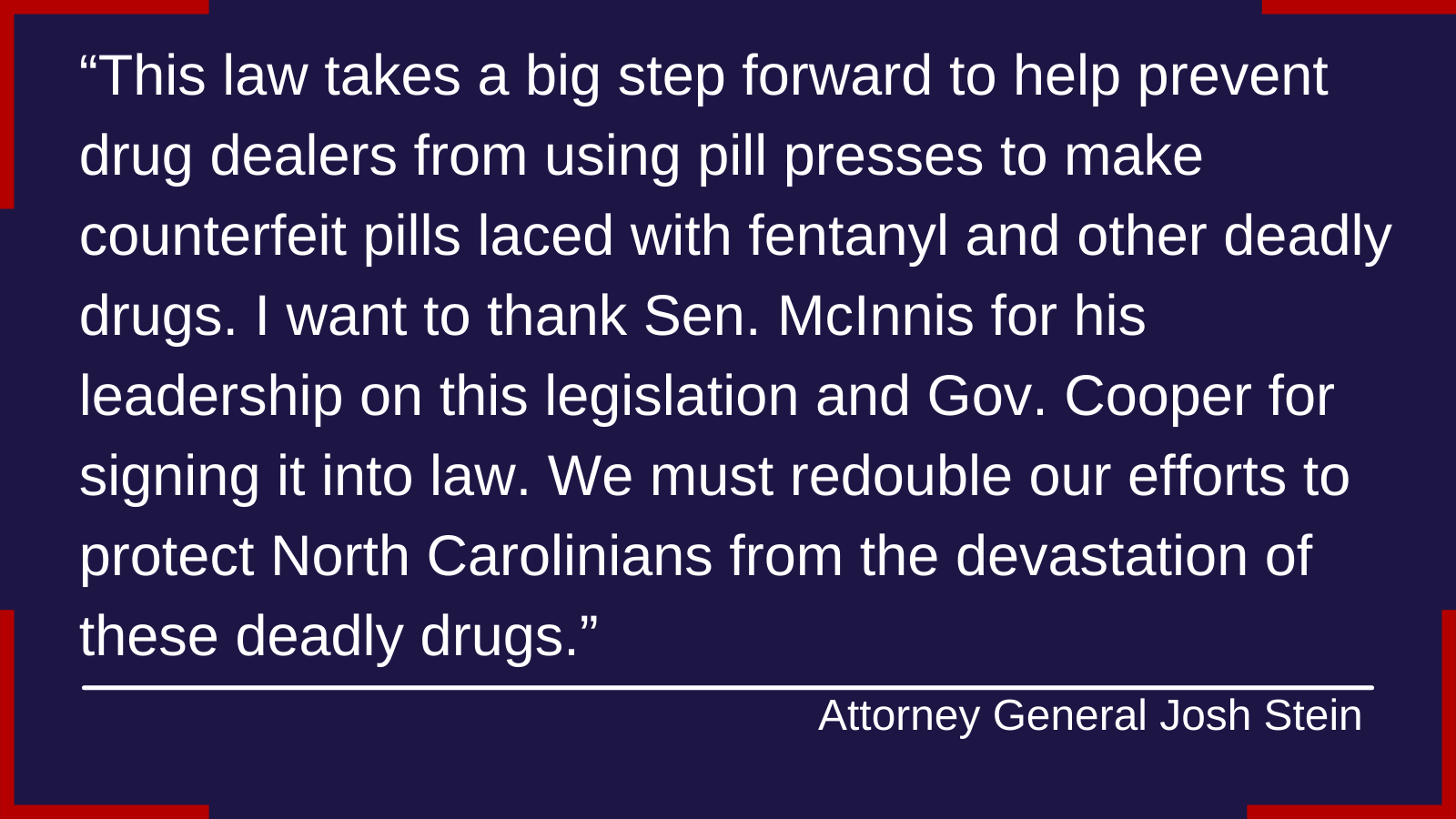 For Immediate Release:
Friday, May 19, 2023
Contact: Nazneen Ahmed
919-716-0060
(RALEIGH) Attorney General Josh Stein today released the following statement after Gov. Cooper signed S206 into law to address the growing threat of counterfeit pills. The North Carolina Department of Justice helped draft Part I of the legislation.
"This law takes a big step forward to help prevent drug dealers from using pill presses to make counterfeit pills laced with fentanyl and other deadly drugs," said Attorney General Josh Stein. "I want to thank Sen. McInnis for his leadership on this legislation and Gov. Cooper for signing it into law. We must redouble our efforts to protect North Carolinians from the devastation of these deadly drugs."
Fake prescription pills containing fentanyl, methamphetamine, and other dangerous drugs have become more widely available and more lethal. S206 strengthens North Carolina law by making it a felony to possess equipment knowing or intending that it will be used to manufacture a controlled substance. The bill borrows language from well-established federal law to cover a broader array of equipment that may be used to make counterfeit controlled substances.
The full text of the bill is available here.
###