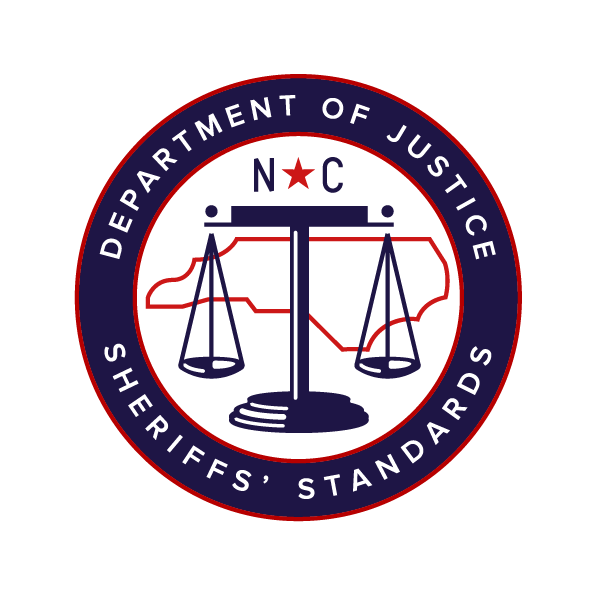 The North Carolina Sheriffs' Education and Training Standards Commission and the North Carolina Criminal Justice Education and Training Standards Commission recently published a press release about the work they are doing to provide high quality training and standards for law enforcement officers in North Carolina. You can read the full press release here.
About
The North Carolina Sheriffs' Education and Training Standards Commission is responsible for the certification of all justice officers, including deputy sheriffs, detention officers and telecommunicators, who are employed in the 100 Sheriffs' Offices in this state pursuant to N.C.G.S. 17E.
This Commission also oversees the establishment, maintenance and upgrading of acceptable training courses.
Resulting from the creation of the Commission, the Sheriffs' Standards Division was established as part of the Department of Justice. The primary objective of this Division is to act as staff to the Commission in carrying out its responsibilities
2021 Commission Meeting Schedule:
 March 11 & 12 – Guilford County 

 

June 10 & 11 _ New Hanover County 

 

September 9 & 10 – Caldwell County 

 December 9 & 10 – TBD
Certification of Police Telecommunicators
Effective 7/1/2022, all telecommunicators employed by municipal police departments must be reported for certification with the Sheriffs' Education and Training Standards Commission.  As a result of the many questions surrounding this mandate, we have produced a set of Frequently Asked Questions for Telecommunicator Certification.  Additionally, we are offering virtual "Question and Answer" sessions with staff to assist with this process.  We invite you to register for one of these sessions below.  Finally, if you have immediate questions, please feel free to call the Division at 919-779-8213, or email telecommunicatorcert@ncdoj.gov and we will respond as quickly as possible.
We look forward to working with you through this process!
CONTACT US
1-877-5-NO-SCAM (1-877-566-7226)
(919) 716-6000