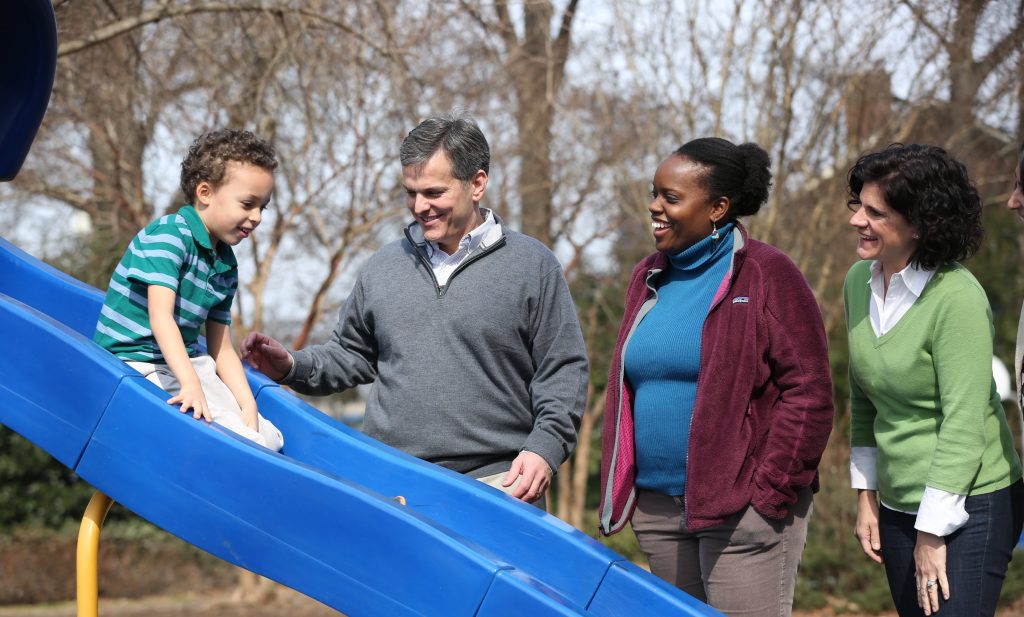 You can help keep your children safer when they are on the Internet, at school, and in your community.
Talk to your kids about how to be safe if approached by strangers, whether in your neighborhood or on the Internet. Also, talk to them about telling you if anyone, even if they know them, makes them feel uncomfortable or tells them to do things that make them uncomfortable.
Make sure your child's school, day care, and after-school activities screen their employees. Visit and get to know the people who spend time with your children.
Update your list of emergency contacts and information, and give a current copy to your child's school, after-school activities leaders, and trusted neighbors.
Make sure your children know who would pick them up in case of an emergency, or if you aren't able to.
Make sure your children know their full name, parents' names, address and phone number. You may also want to consider getting an ID card from the NC Division of Motor Vehicles for your child to carry.
Protect your child's identifying information (like their Social Security number) from strangers. Identity thieves will use an unsuspecting child's information to get a mortgage or credit card.
Use the NC Sex Offender Registry  to search for offenders, and view maps and aerial photographs that pinpoint where they live. You can sign up for email alerts when a registered sex offender moves near your home or your child's school, daycare, or after-school activities.
Encourage your children to talk to you about anything that makes them feel scared or uncomfortable. Teach your kids which trusted adults (such as grandparents, teachers, school resource officers, or a neighbor you know and trust) they can also turn to for help.
Find out how to protect your child's credit. A new law can help you shield them from identity thieves.
Learn when to second guess modeling offers aimed at adults and kids.
Learn about simple steps you can take (e.g., put your home computer in a central location), to protect your children from Internet dangers like predators and pornography. Watch Attorney General Josh Stein's Internet Safety video, and learn more about protecting kids on the Internet.
CONTACT US
1-877-5-NO-SCAM (1-877-566-7226)
(919) 716-6000