Western Crime Laboratory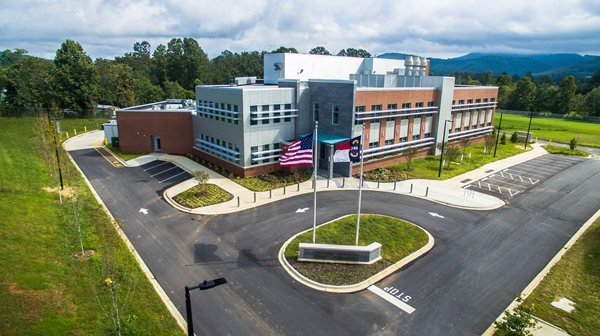 The Western Regional Laboratory was the first satellite laboratory in the state and was established leased space in Swannanoa in 1979. It was moved to Asheville (just outside Biltmore Village) in 1986 and then moved to Skyland (a suburb of Asheville) in 1996 (both locations were also leased space).
The current laboratory facility, which opened in 2017, was built from funding appropriated by the NC General Assembly and is located on the campus of the Larry T. Justus Western Justice Academy in Edneyville.
This new facility consists of 36,031 square feet of laboratory space staffed by over forty forensic scientists and support personnel.
The Western Regional Crime Lab currently provides criminal justice agencies with forensic analysis in the following disciplines: latent (fingerprint analysis), drug chemistry, firearms, toxicology, and DNA analysis.
The Western Regional Crime Laboratory serves local state, tribal, and federal law enforcement generally west of Interstate 77.
Western Regional Crime Lab
For more information, Contact the Crime Lab.