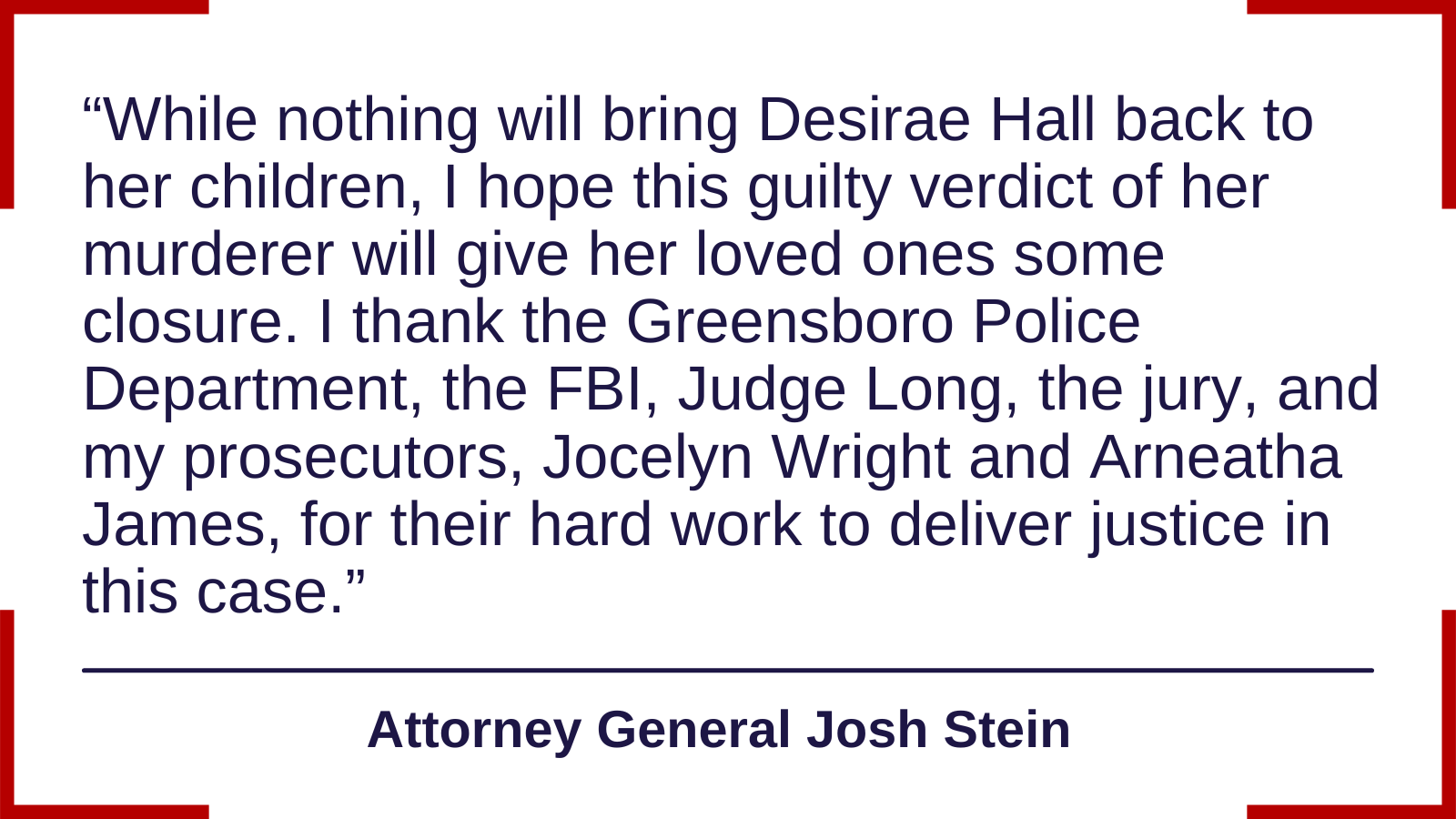 For Immediate Release:
Friday, April 28, 2023
Contact: Nazneen Ahmed
919-716-0060
(RALEIGH) Attorney General Josh Stein announced that a Guilford County Superior Court jury found Austin Alvy Jackson guilty of first degree murder and robbery with a firearm for the death of Desirae Aimee Hall in November 2019. Judge Vance Brad Long sentenced Jackson to life in prison. The North Carolina Department of Justice's Special Prosecutors Jocelyn Wright and Arneatha James prosecuted this case.
"While nothing will bring Desirae Hall back to her children, I hope this guilty verdict of her murderer will give her loved ones some closure," said Attorney General Josh Stein. "I thank the Greensboro Police Department, the FBI, Judge Long, the jury, and my prosecutors, Jocelyn Wright and Arneatha James, for their hard work to deliver justice in this case."
Hall was found with five gunshots to her back, head, and face inside a vehicle in Hamptons Park on Four Season Boulevard in Greensboro. The Greensboro Police Department investigated the case and used phone records, DNA evidence at the crime scene, and assistance from the FBI's CAST team to arrest and charge Jackson in December 2020.
###