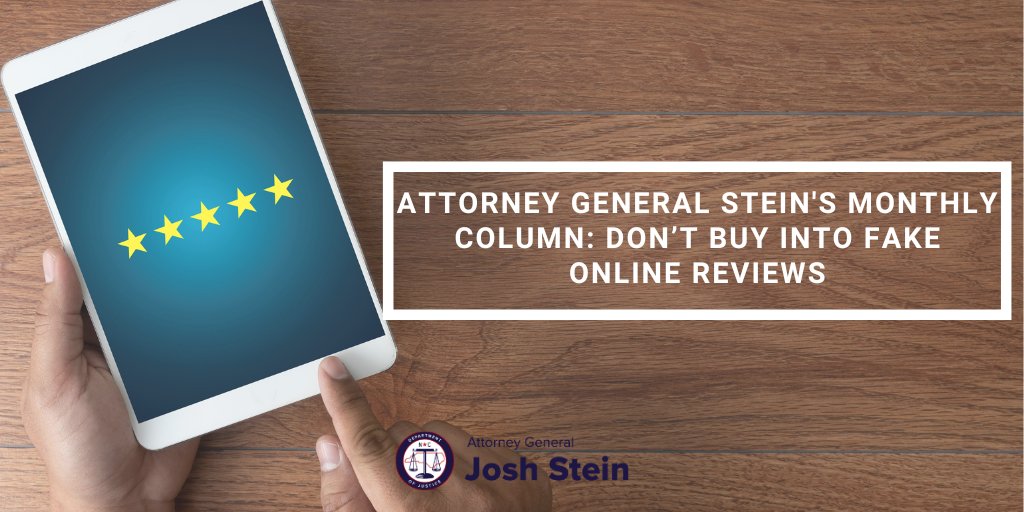 April 2023
Online reviews can be a useful tool to help you decide what products to buy, companies to hire, or rental companies to sign with. When products or services are highly reviewed, they're more visible and you're more likely to spend your money on them. But often, the reviews you're reading weren't written by a real person who used the product or service. Those fake online reviews have consequences – in 2021, fake online reviews influenced $152 billion in online spending!
Companies can obtain fake reviews in a number of ways. Sometimes, employees of the company will write their own positive reviews to boost their product's sales and ratings. Other companies will outsource the review-writing process to "paid-review farms" that write fake reviews for businesses.
It's more important than ever to be a smart shopper. Fake reviews can be tricky to spot, but here are some things to look out for:
Look for warning signs of a fake review. Often, fake reviews are submitted in bulk. If you see multiple reviews of the same product within a short period of time, they may be fake. You should also check grammar. Poor grammar could mean a bot or review farmer wrote it.
Verify the reviewer's profile. Check to see if an online user has left the same review on multiple different products or services. Or alternatively, be suspicious if they've only written just one online review. People who review products tend to do so regularly, and they'll have different opinions on every product.
Confirm a company's reviews by checking outside sources. If you are unsure if a company's products or services are good quality, call the Better Business Bureau or our office's Consumer Protection Section at 1-877-5-NO-SCAM to see if the company has any complaints against it.
Report suspected fakes. Most online vendors, like Amazon or eBay, allow you to report fake reviews. Reporting fake profiles and reviews is critical in helping online platforms eliminate those fakes and protect other shoppers.
Many of us rely on online reviews to make decisions about how to spend our money, so we need to be able to know that the information we're seeing is real. If you believe a company did not advertise their goods or services truthfully, contact our office's Consumer Protection Division at 1-877-5-NO-SCAM or file a complaint online at www.ncdoj.gov/complaint.