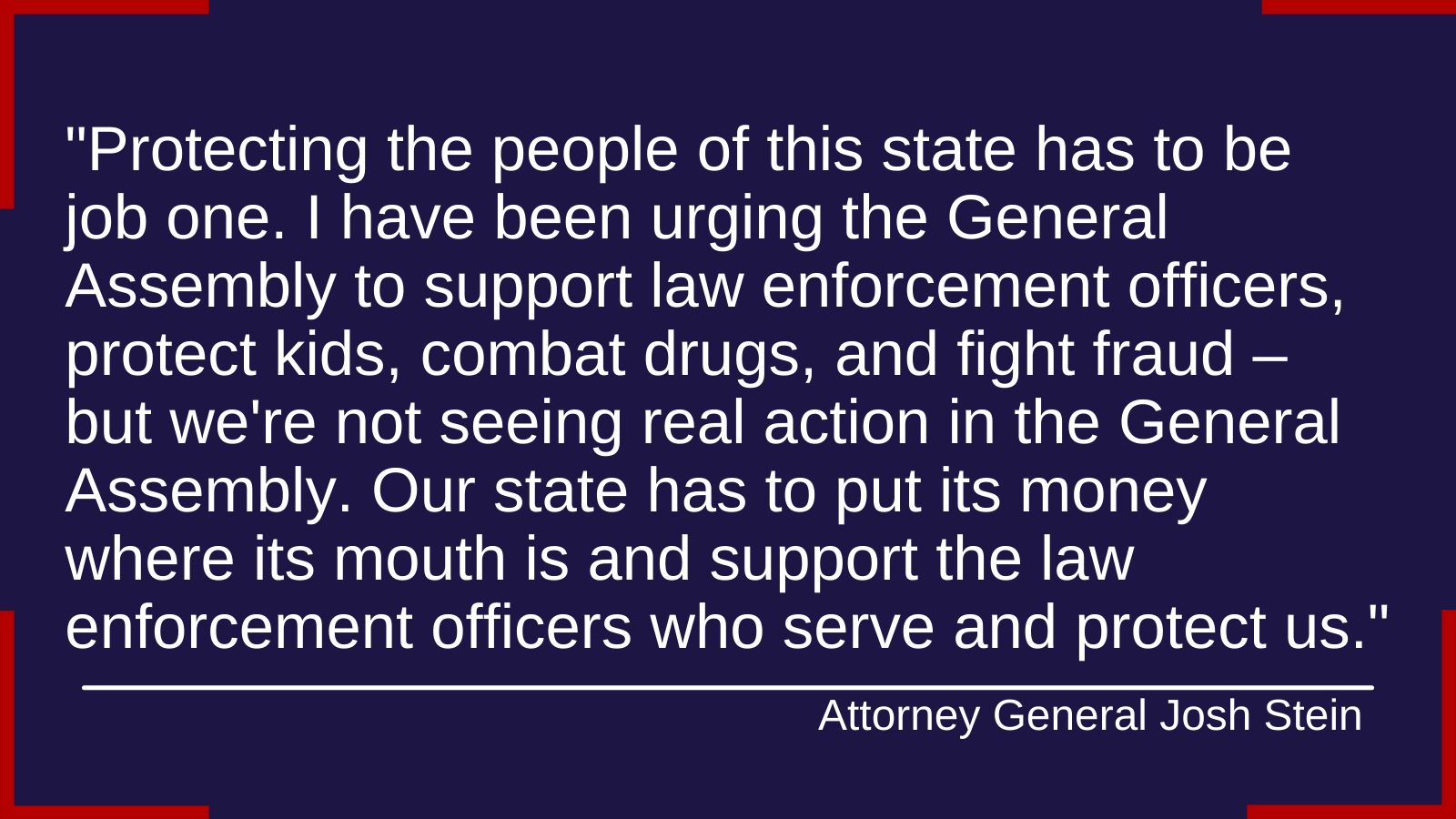 For Immediate Release:
Wednesday, May 17, 2023
Contact: Nazneen Ahmed
919-716-0060
(RALEIGH) Attorney General Josh Stein today pushed the North Carolina General Assembly to support local law enforcement officers in its final budget. Current budget drafts do not include significant measures to address the law enforcement recruitment and retention challenges facing agencies across the state.
"Protecting the people of this state has to be job one," said Attorney General Josh Stein. "I have been urging the General Assembly to support law enforcement officers, protect kids, combat drugs, and fight fraud – but we're not seeing real action in the General Assembly. Our state has to put its money where its mouth is and support the law enforcement officers who serve and protect us."
Attorney General Stein has advocated for a comprehensive public safety package, which includes efforts to recruit and retain law enforcement officers, strategies for combating drugs, commonsense gun safety measures, and more. The details of his package are described here. His proposals specific to law enforcement recruitment and retention include hiring bonuses, a public awareness campaign, education incentives, and a fix to allow retired officers to return to the job. Details about those plans are available here. The Senate budget partially adopts the Attorney General's proposal to expand access to the Criminal Justice Fellows Program, but this reform alone is insufficient in the face of widespread officer shortages throughout North Carolina.
###