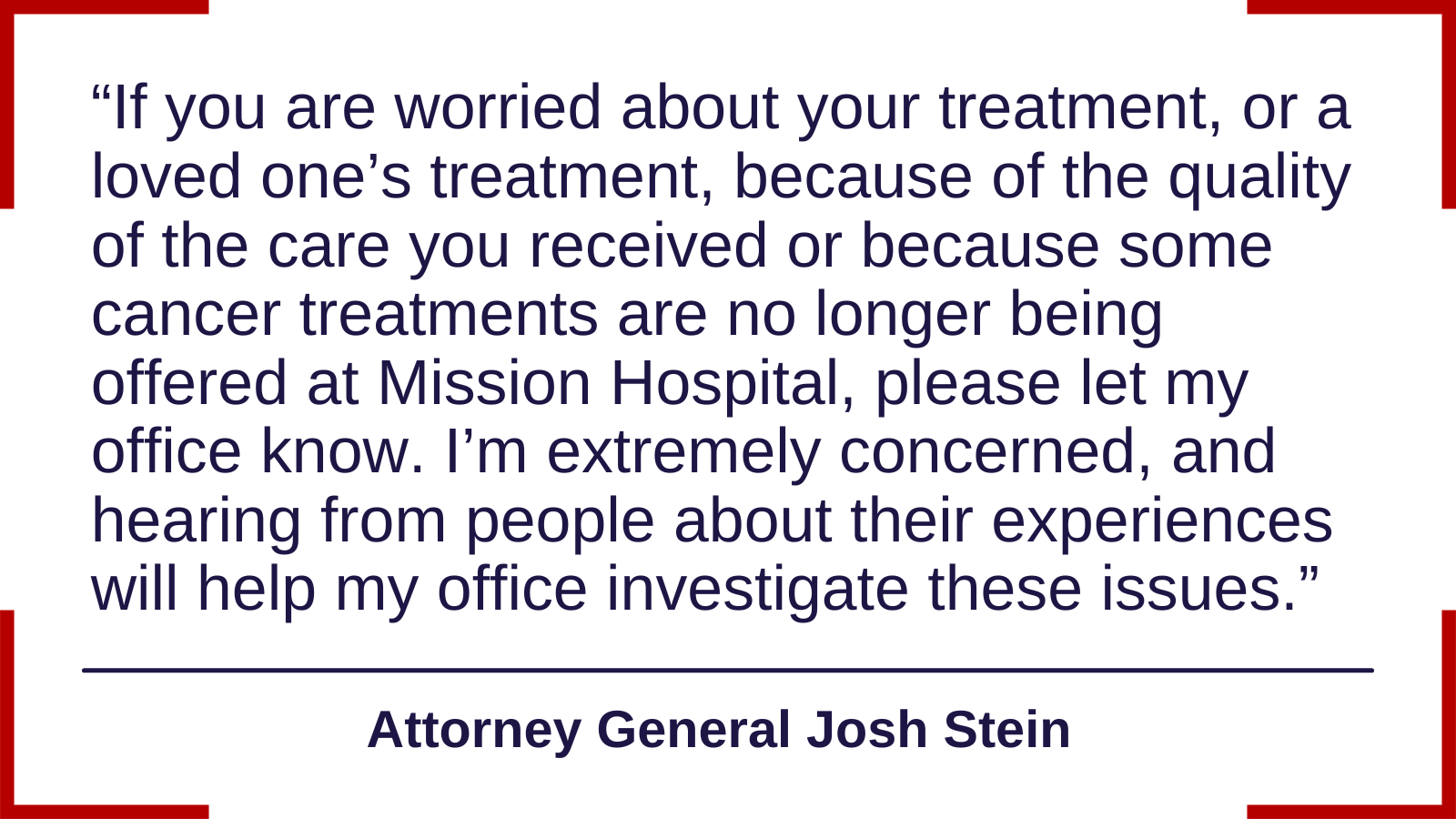 For Immediate Release:
Wednesday, September 27, 2023
Contact: Nazneen Ahmed
919-716-0060
(RALEIGH) Attorney General Josh Stein today asked North Carolinians in western North Carolina to file complaints with his office if they are being affected by the lack of certain cancer treatments for adults with leukemia and lymphoma at Mission Hospital in Asheville. Attorney General Stein is investigating HCA over concerns that HCA may not be meeting the agreements it made when it purchased Mission.
"If you are worried about your treatment, or a loved one's treatment, because of the quality of the care you received or because some cancer treatments are no longer being offered at Mission Hospital, please let my office know," said Attorney General Josh Stein. "I'm extremely concerned, and hearing from people about their experiences will help my office investigate these issues."
People can file complaints at www.ncdoj.gov/complaint. One of NCDOJ's Consumer Protection specialists has been assigned to review all complaints that people submit on this matter.
###