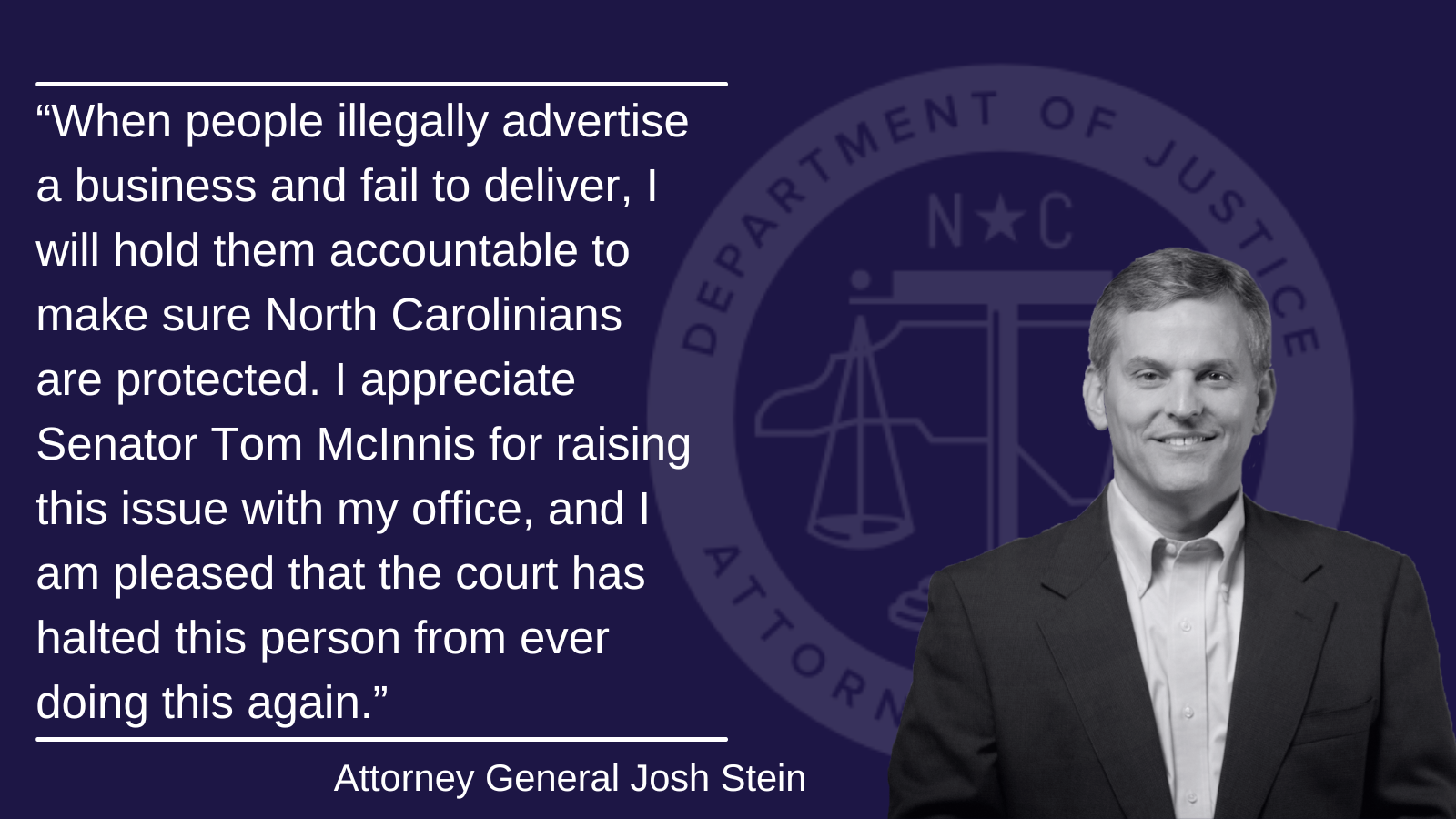 For Immediate Release:
Monday, January 30, 2023
Contact: Nazneen Ahmed
919-716-0060
(RALEIGH) Attorney General Josh Stein won a judgment permanently banning Christopher Dillard and his company Dillard Timber LLC from operating in the timber business or advertising timber services to North Carolinians. Dillard will also pay more than $10,368 in consumer restitution and civil penalties for his deceptive advertisement and consumer practices.
"When people illegally advertise a business and fail to deliver, I will hold them accountable to make sure North Carolinians are protected," said Attorney General Josh Stein. "I appreciate Senator Tom McInnis for raising this issue with my office, and I am pleased that the court has halted this person from ever doing this again."
Attorney General Stein took legal action against Dillard and his company in 2022, alleging that Dillard advertised his logging and timber services to North Carolina customers, when no such company was ever registered with the North Carolina Secretary of State and no such business existed. In addition to not having or registering his business, Dillard owned no logging equipment, had no employees, and did not himself do logging, timber milling, or other timberwork. Instead, after luring in customers with misleading advertising for his nonexistent business, Dillard contracted with third parties to perform the services. Customers were left without options when jobs were not performed completely or as promised.
A copy of the judgment is available here.
###