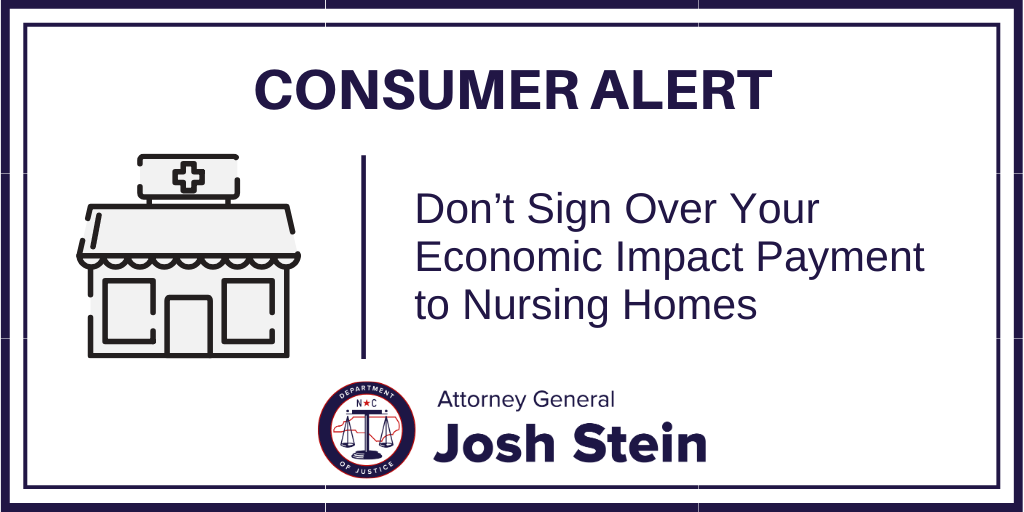 Friday, May 15, 2020
Our federal partners have alerted us to reports of nursing homes and assisted living facilities attempting to require residents to sign over their $1,200 economic impact payments. The nursing homes claim that because the person is on Medicaid, the facility is entitled to the money. This is not true and unlawful, and anyone who is asked to turn over their payment to someone else should not do so and call our office.
According to the CARES Act, the economic impact payment is a tax credit. And under federal law, tax credits do not count as resources for federal programs like Medicaid. Any attempt by a facility to seize this money is unlawful.
If you or someone you know lives in a nursing home or assisted living facility, talk to your loved one and help protect their economic impact payment. Never sign over your payment to someone else. If you or a loved one signed over you payment, contact our office's Consumer Protection Division at ncdoj.gov/file-a-complaint or 1-877-5-NO-SCAM.