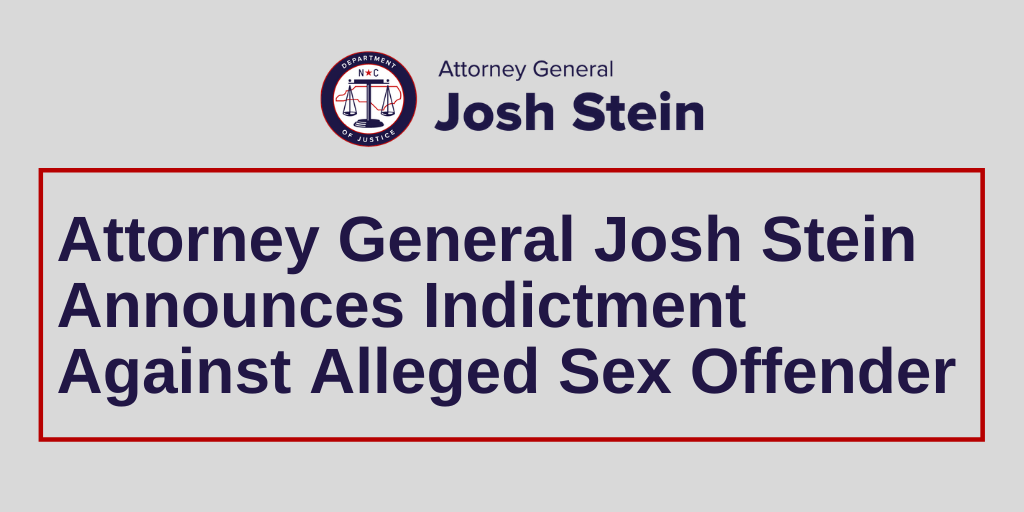 For Immediate Release:
Tuesday, March 3, 2020
(RALEIGH) Attorney General Josh Stein today announced that the New Hanover County Grand Jury returned a 17-count bill of indictment charging Peter Michael Frank with first-degree sexual offense, statutory sex offense with a person who is 13, 14, or 15, sexual activity with a student, indecent liberties with a child, and indecent liberties with a student.
The indictment alleges that Frank committed these crimes while he was a teacher at Roland-Grise Middle School in Wilmington and his victim was a minor and a student at the same school. The incidents allegedly occurred between September 1998 and August 2000.
Frank is currently in custody and under a $750,000 bond on six counts of indecent liberties with a child and six counts of indecent liberties with a student by a teacher in a separate case.
This indictment contains allegations only and any criminal defendant is presumed innocent until proven guilty.
Attorney General Stein's Special Prosecutions Section was referred this criminal case for prosecution by the New Hanover and Pender County District Attorney Ben David. The New Hanover County Sheriff's Office conducted the investigation of this case.
Contact:
Laura Brewer (919) 716-6484
###