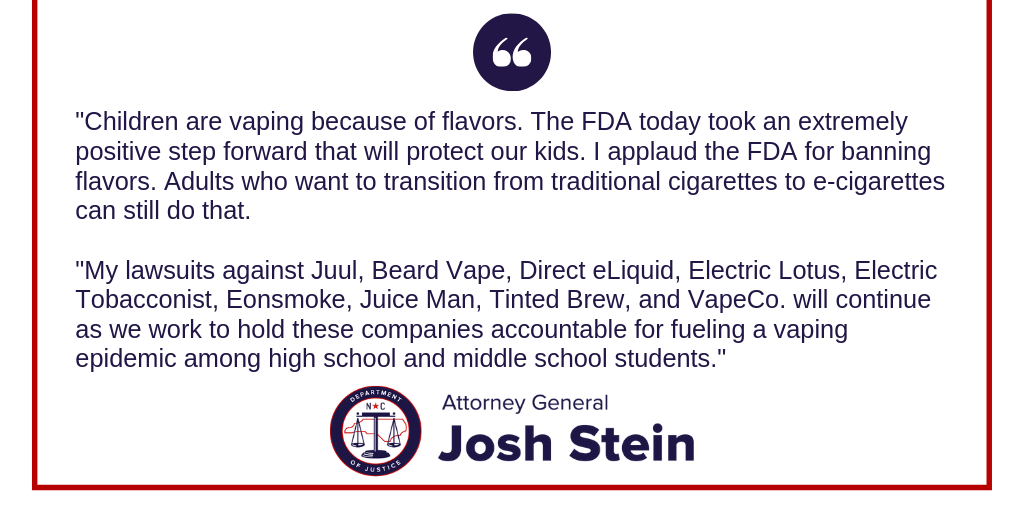 For Immediate Release:
Wednesday, September 11, 2019
(RALEIGH) Attorney General Josh Stein released the following statement in response to the FDA's announcement that it will ban all e-cigarette flavors except tobacco:
"Children are vaping because of flavors. The FDA today took an extremely positive step forward that will protect our kids. I applaud the FDA for banning flavors. Adults who want to transition from traditional cigarettes to e-cigarettes can still do that.
"My lawsuits against Juul, Beard Vape, Direct eLiquid, Electric Lotus, Electric Tobacconist, Eonsmoke, Juice Man, Tinted Brew, and VapeCo. will continue as we work to hold these companies accountable for fueling a vaping epidemic among high school and middle school students."
More from Attorney General Josh Stein on this issue:
Contact:
Laura Brewer (919) 716-6484
###