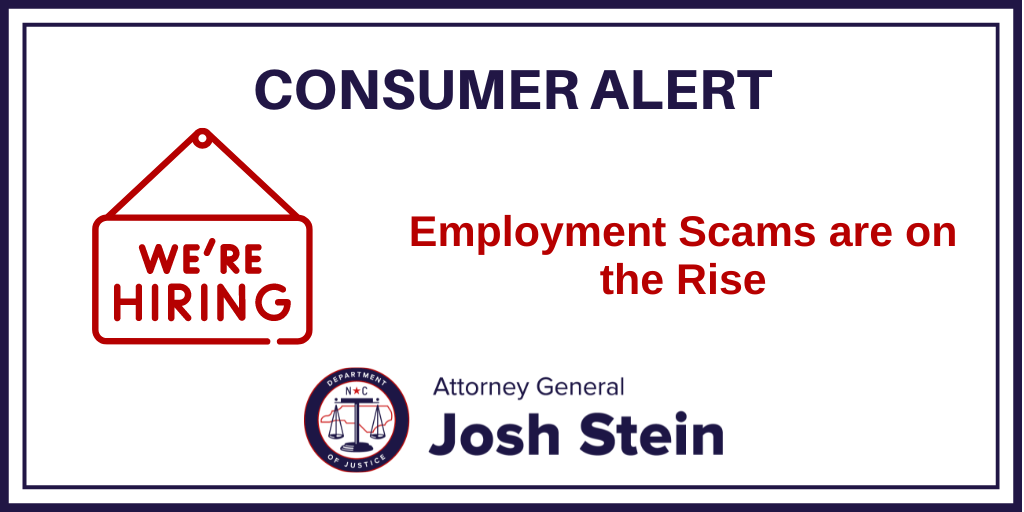 Tuesday, March 14, 2023
Are you currently looking for a new job? Scammers have ramped up efforts to take advantage of job seekers to trick them out of their money or steal their identity. These employment scammers will post spoofed job postings or contact you about a new job opportunity in exchange for your personal information. The Better Business Bureau reported that the frequency of this type of scam increased 23 percent from 2021 to 2022.
Use these tips to protect yourself from employment scams:
Research the job offer and contact the company directly using contact information listed on their website to verify that a job posting is legitimate.
Be skeptical of providing your personal information before an interview. A legitimate business will not ask you to give your personal or financial information before hiring you.
Verify the business is legitimate by checking with the Better Business Bureau and the Secretary of State's Office.
Never pay to get the job. If someone is asking you to pay in order for you to get a job, they're most likely a scammer. A legitimate employer will never require you to pay for employment.
Do not feel rushed and take your time making a decision about a new employment opportunity. Remember, if an offer sounds too good to be true, it probably is.
If you think you may have been a victim of an employment scam, call our office at 877-5-NO-SCAM or file a complaint online at https://ncdoj.gov/complaint.