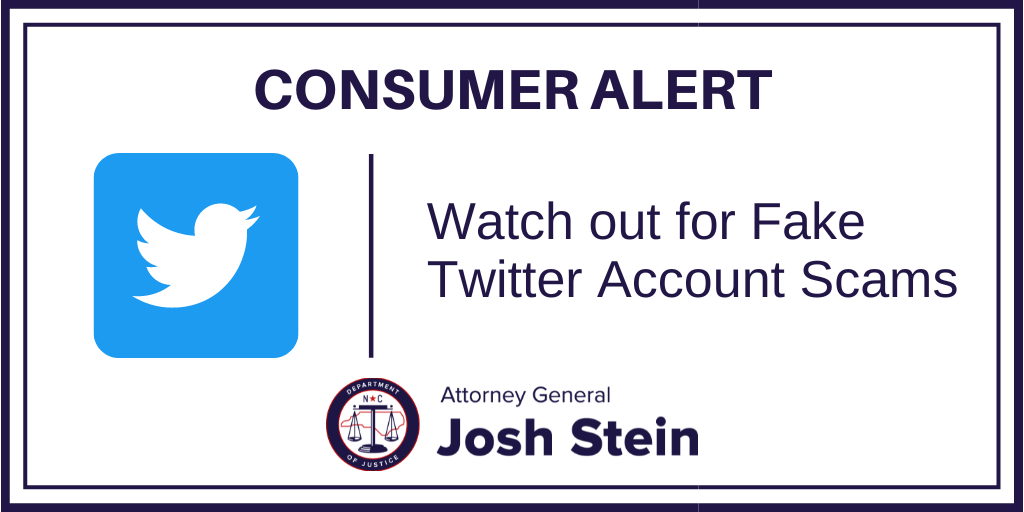 Thursday, November 10, 2022
Twitter's recent change to their account verification policy has inundated users with tweets from fake accounts impersonating famous people, government entities, and brands. Twitter's blue check feature previously indicated verified accounts, but the change allows any user to purchase a blue check through Twitter Blue for a subscription fee. Scammers are looking to take advantage of the confusion to steal your money and personal information.
In this scam, criminals purchase the blue check, change their name and profile picture, and pretend to represent someone else. While Twitter attempts to shut these fake accounts down, the scammers still have an opportunity to send tweets and messages to unsuspecting users. Here's how you can protect yourself from fake Twitter account scams:
Double check the suspicious profile. Read their Twitter handle to see if it matches the name on the account. Click on the blue check mark to see how the account was verified. If it says the account subscribed to Twitter Blue, it could be a scam.
Never share your information with someone you met online. Know that a government agency will never contact you with official business on social media.
Contact the company directly. Don't trust offers for "flash sales," gift cards, or threatening messages communicated on Twitter. Using contact information listed on their website, contact the company directly before taking any action.
Never trust someone who demands payment in cryptocurrency, wire transfer, or gift cards. If someone on social media asks you to pay using these methods, it's a clear sign of a scam.
Be skeptical of messages claiming you've won or could win something. If you don't remember entering a contest, it's probably a scam.
Report the fake account to Twitter. By clicking on the three dots on the top right of a post, you can report it to Twitter so they can shut the account down.
Social media is a hotbed for scammers, and Twitter Blue offers them another tool to trick people. If you believe that you have been the victim of a scam, report the incident to the North Carolina Department of Justice's Consumer Protection Division. Call our office at 877-5-NO-SCAM or file a complaint online at https://ncdoj.gov/file-a-complaint/.